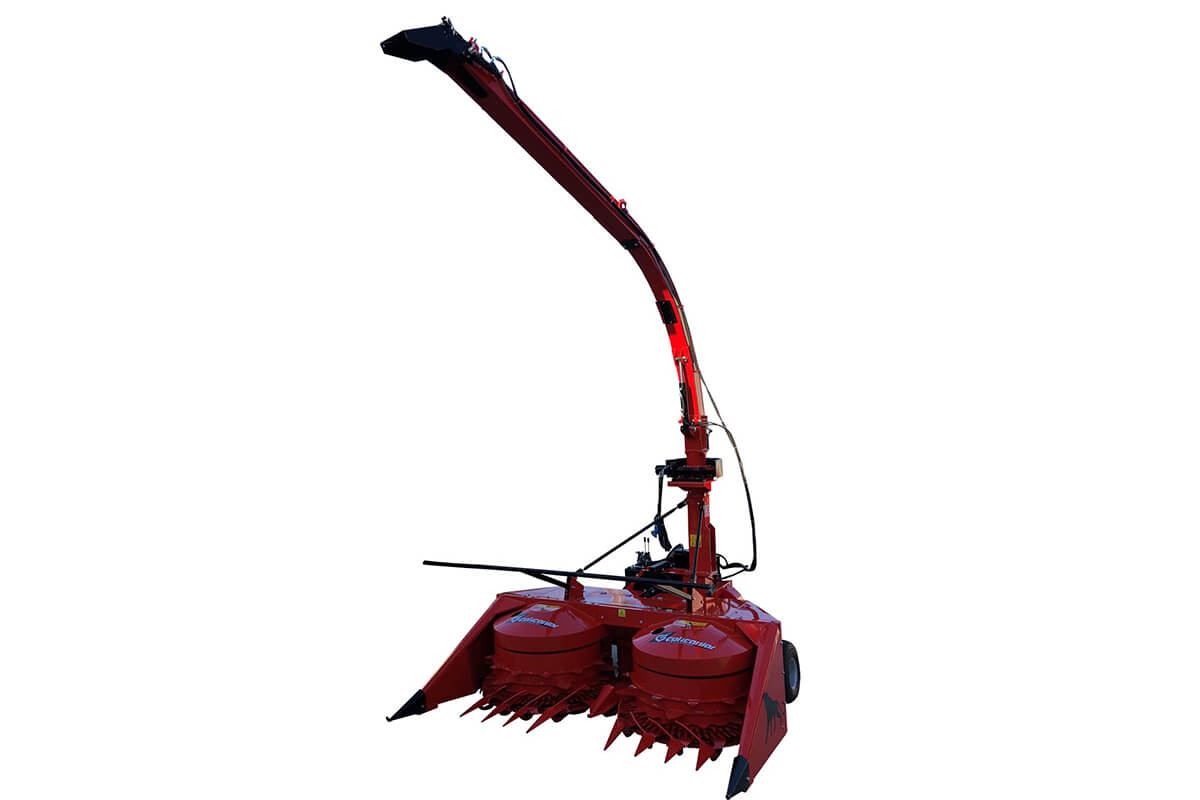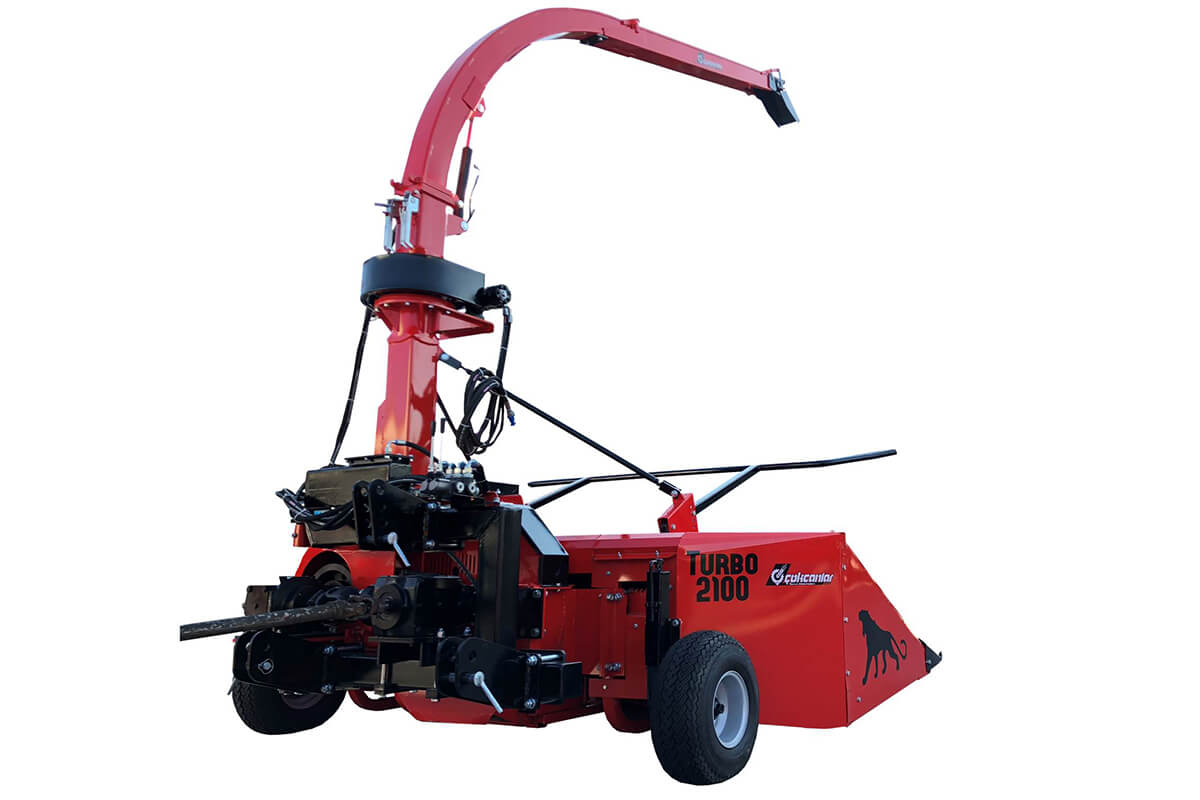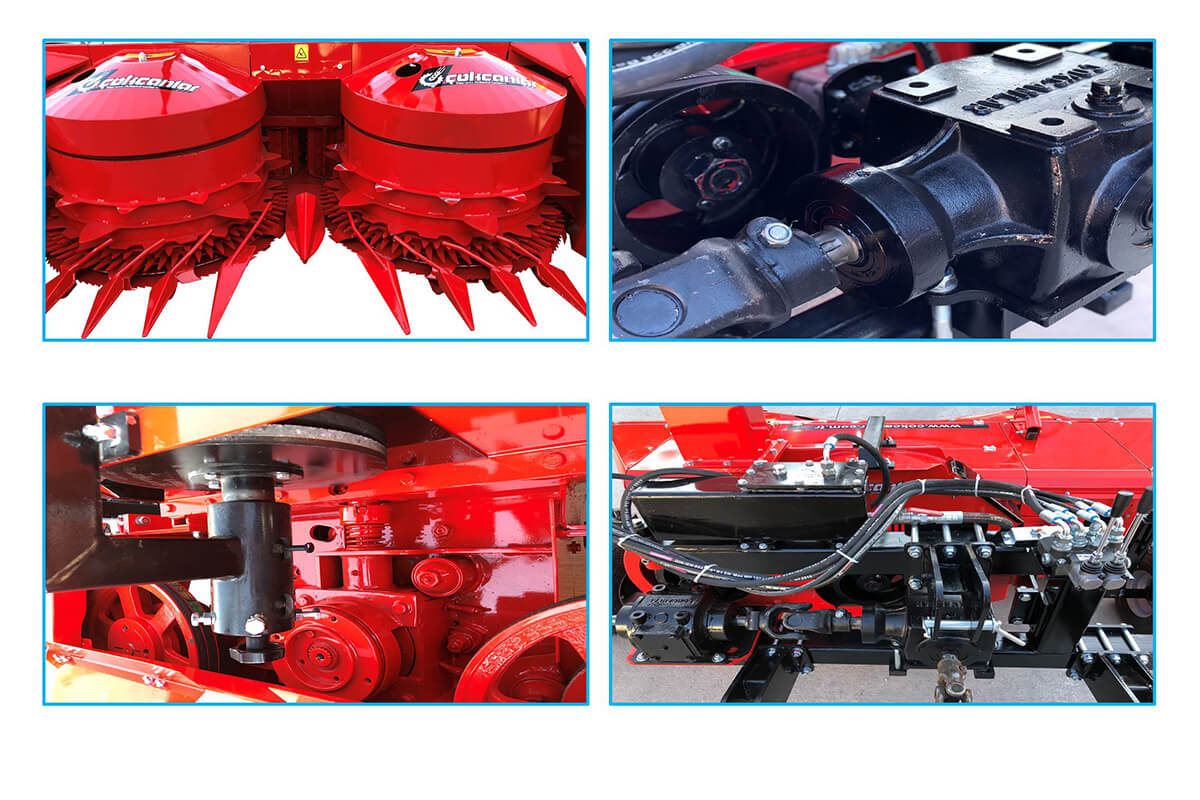 TURBO 2100
Product Details
Lenght: 2760 mm
Width: 2390 mm
Height: 3900 mm.
Weight: 1690 kg
Tire Size​: 18X8,50-8
Number Of Knives: 12 PCS
Capacity: 60/70 TONE/HOUR
Moving From The Ground: 4/6 cm
Rotation Angle Flue: 360 Degree
Power Requirements: 110 / 120 HP
Flue Lenght: 4800 mm
System Flue: Hydraulic
Mouth Inner Width​: 2100 mm
General Features​: Machine can with, reap 2,10 meter wideness cutter and nutrivite classical lute with to await one's turn. Machine's most important feature is the flexible design of chassis with tractor's back to turn towards the back to harvest to make it possible. Road poens porable fields to middle with this feature, more few returns and diesel oil waste lowers. Cutter and nutritive classical lute cutes cornand to nutrivite unity conveys. The supporter part feeds the fan which has rending knives from reight side and provides best fragmentation. The fan on which has 12 knives that are hardened specially returns almost 1400 rpm. There are two feeder drums which provide maize to go to the rending fan one og the force drums has force string and its surface is serrated.